Regular price
Sale price
$52.99 USD
Unit price
per
Sale
Sold out
Superior Omega 3 with Vitamin D fish oil contains 2750mg of ULTRA PURE FISH OIL, with 2500mg of pure omega 3 in the triglyceride form.
90% True Triglyceride form for Better Absorption
Two Softgels contain 2500mg of omega 3 with 1500 mg EPA and 680 mg DHA
Fresh citrus taste without the fishy aftertaste or burps
2000 IU (50 mcg) Vitamin D as Cholecalciferol
100% Fish derived gelatin capsules
High vacuum distillation 90% pure EPA, DHA and DPA
Third-party tested for purity and freshness
Purity and Potency: Every batch of Superior Omega 3 with Vitamin D fish oil is tested by a third-party certified lab to ensure it is free of environmental toxins, including heavy metals. All fish oils are in the triglyceride form and surpass the strictest international standards for purity and freshness.
DOES NOT CONTAIN: Dyes, Glutens, Lactose, Mercury, Purines, Sugars, or Alcohol
100% Pure Fish: Our capsules are made with fish gelatin, unlike most others that use pig and beef by-products.
THE TRIGLYCERIDE ESTER: Clinical trials prove that this special Triglyceride Ester form increases the body's ability to absorb the Omega-3.
Our pharmacist formulated and pharmaceutical grade Omega 3 with Vitamin D:
Promotes healthy cholesterol and triglyceride levels
Is the highest professional-grade Omega3 on the market & provides a maximum absorption rate EPA, DHA, and DPA
Helps support a healthy heart, brain, eyes, joints and a general feeling of wellbeing
100% all-natural
Soy-free, Gluten-free, Lactose-free, Mercury-free
These statements have not been evaluated by the FDA.  This product is not intended to diagnose, treat, cure, or prevent any disease.
Share
View full details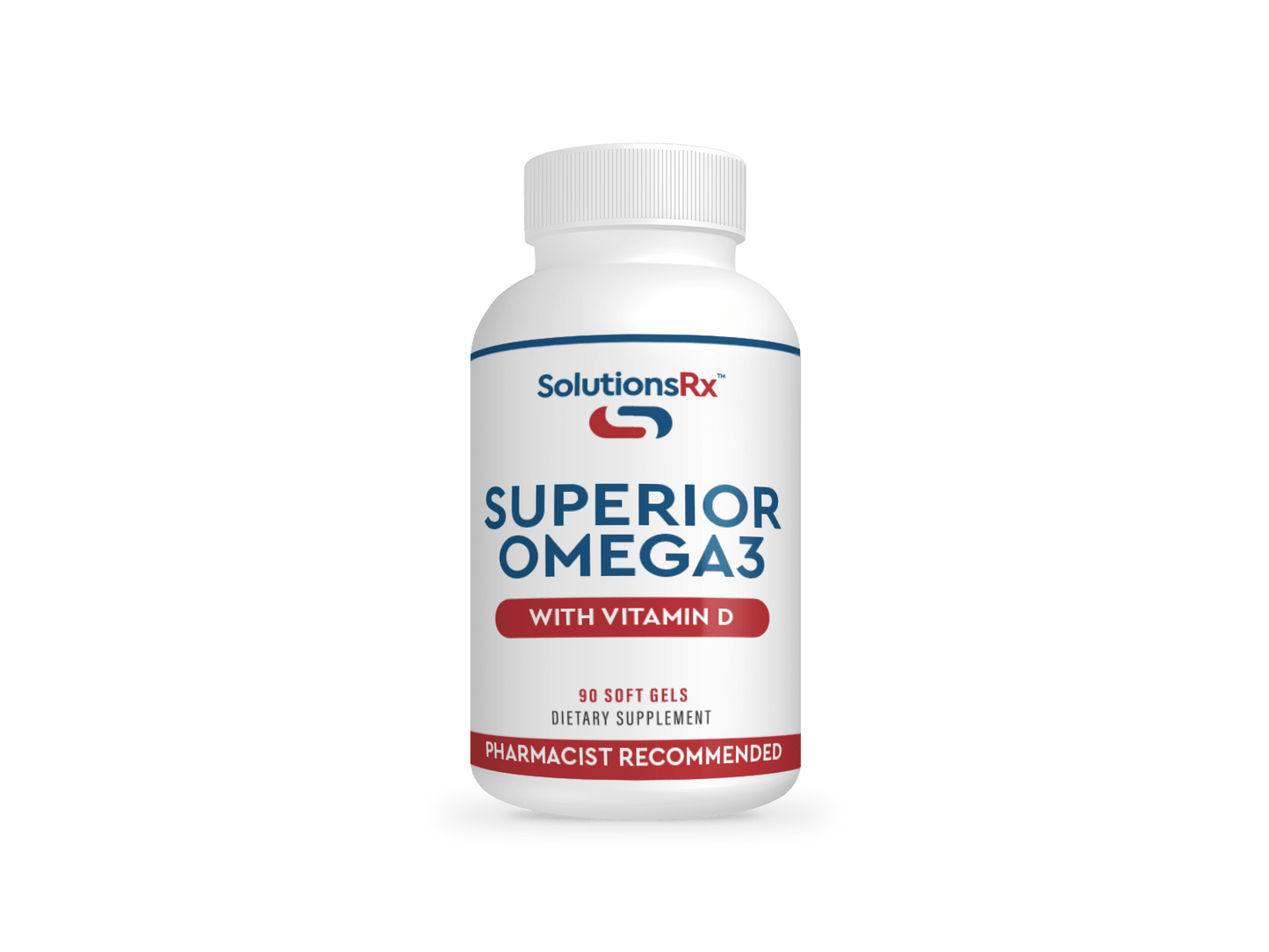 WHO WE ARE
We are committed to educating, enhancing, and encouraging you at every stage of your life by providing some of the most superior solutions in pharmacy and supplemental care. Our pharmacy is centered around empowering you with information and opportunities that give you the control in making smart choices for your health. We will give you our best so that you can feel your best.
Your Health is Our Passion

We are inspired to provide total care inside and out. We are proud to carry countless supplemental solutions that are proactive, preventative, and designed to replenish your body with essential nutrients, vitamins, and minerals.

Our Difference

At Paul's Pharmacy, each person matters. We dedicate ourselves to caring for the total well-being of every patient we serve. We are committed to providing superior solutions, cutting-edge technology, and one-on-one consultations to achieve optimum health results. With our prescriptions, compounding, and DNA testing, we offer unparalleled pharmacy care that ensures a better you at every stage of your life.

High Quality Standards

We take the guesswork out of finding the right nutritional solutions by providing science-backed and evidence-based supplements. We do the work to understand our products so all you can feel confident in your selections.