Regular price
Sale price
$93.99 USD
Unit price
per
Sale
Sold out
Why Use
Physical uses: Muscle spasms, inflammation, coughs, sore throats, feeling over-heated, nausea, headache, infections, PMS, menopausal symptoms, circulatory tonic.
Skin care uses: Dry skin, mature skin, sensitive skin, irritated skin, inflammation, minor skin infections, eczema, wrinkles, skin tonic.
Psychological uses: Mild depression, stress, anxiety, irritability, tension, emotional coolness, low libido, sleeplessness, anger, fear.
Subtle uses: Brings in positive energy. Promotes love, compassion, hope, and patience. Promotes creativity and love of beauty. Helps to heal emotional wounds, especially grief.
Notes: Avoid Rose Absolute during the first 4 months of pregnancy.
*Chemical components: Chemical component percentages may vary. Essential 3 offers a Certificate of Analysis for review.
Methods of Use
Add to Products: Essential oils can be added to pre-made, fragrance-free products to enhance their performance. Add 4-8 drops to 2 ounces of facial moisturizer; 6-30 drops to 1 ounce of lotion; 10-20 drops to 8 ounces of shampoo; 15-30 drops to 8 ounces of conditioner.
After Shower: After showering, while your skin is still wet, put 1-3 drops of essential oil in the palm of one of your hands and rub your hands together. Quickly and evenly spread the essential oil over your legs, arms, and torso. Avoid sensitive skin areas. For maximum skin hydration and to seal in moisture, apply cream, lotion, or body oil directly to damp skin.
Bath: Mix 4-8 drops of essential oil in 1 teaspoon of carrier oil, such as fractionated coconut oil. (You can also add the essential oil to 1/2 cup of whole milk or heavy cream.) Set aside. If you have muscle aches, add 1-2 cups Epsom or Dead sea salts. Fill the tub with warm water and immerse yourself. Add the essential oil mixture and swirl the water around you. Massage your skin and breathe in the aroma. Remain in the tub for 10-15 minutes.
Share
View full details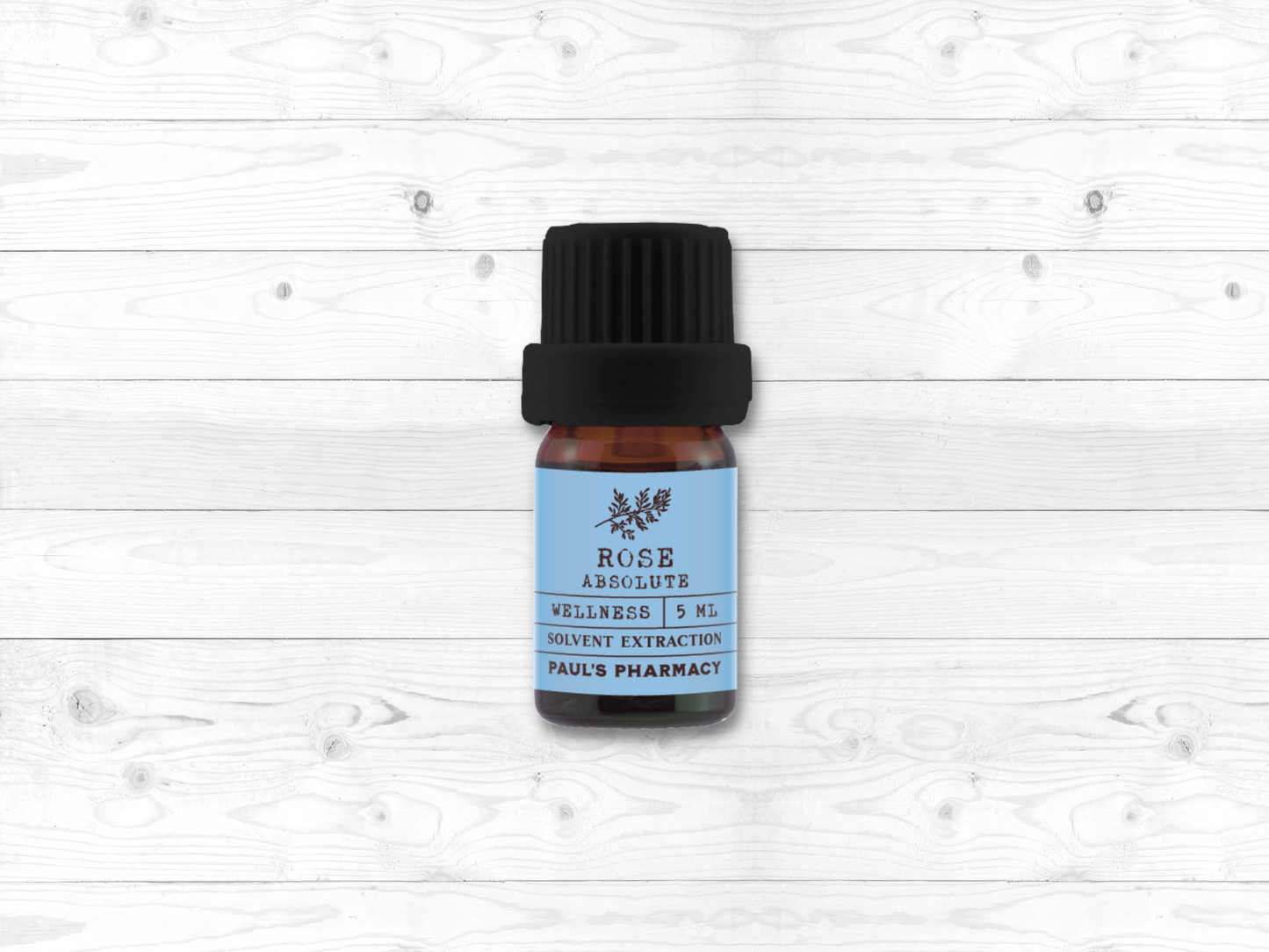 WHO WE ARE
We are committed to educating, enhancing, and encouraging you at every stage of your life by providing some of the most superior solutions in pharmacy and supplemental care. Our pharmacy is centered around empowering you with information and opportunities that give you the control in making smart choices for your health. We will give you our best so that you can feel your best.
Your Health is Our Passion

We are inspired to provide total care inside and out. We are proud to carry countless supplemental solutions that are proactive, preventative, and designed to replenish your body with essential nutrients, vitamins, and minerals.

Our Difference

At Paul's Pharmacy, each person matters. We dedicate ourselves to caring for the total well-being of every patient we serve. We are committed to providing superior solutions, cutting-edge technology, and one-on-one consultations to achieve optimum health results. With our prescriptions, compounding, and DNA testing, we offer unparalleled pharmacy care that ensures a better you at every stage of your life.

High Quality Standards

We take the guesswork out of finding the right nutritional solutions by providing science-backed and evidence-based supplements. We do the work to understand our products so all you can feel confident in your selections.