Regular price
Sale price
$9.99 USD
Unit price
per
Sale
Sold out
Endless Love was formulated by our clinical aromatherapists to increase your physical, emotional, and mental resilience in the wake of the current health crisis. 
This uplifting and vibrant smelling blend combines 100% pure, therapeutic-quality essential oils that…
Contain anti-viral properties

Promote a healthy immune system 

Calm the nervous system to restore balance and a sense of well-being.
How You Can Use Endless Love
Bath, Foot: Mix 1-3 drops of Resilience Blend in 1/2 teaspoon of carrier oil, such as fractionated coconut oil. Set aside. Fill a tub (deep enough to cover your feet and ankles) with warm water. Add the essential oil mixture, stir well, and immerse your feet for 10-15 minutes. Breathe in the aroma and massage your feet.
Chest Rub: Mix 5-15 drops of essential oil in 1 tablespoon of carrier oil or fragrance-free, natural lotion, apply to the upper chest and upper back.
Diffusion: Follow the diffuser manufacturer's instructions to fill the air with the therapeutic aroma.
Easy alternatives when you don't have a diffuser:
Place 2-4 drops of essential oil on several cotton balls or tissues; place nearby or tuck into a fan grate or air vent in your home or car.
Inhalation: Put 1-3 drops of Resilience Blend on a tissue and inhale the aroma through your nose. Pause and inhale again. (Avoid touching your nose with the tissue.)
Room Mist: Mix 30-60 drops of essential oil in 4 ounces of water in a mister bottle. Shake well before each use and avoid getting the mist into the eyes.
Share
View full details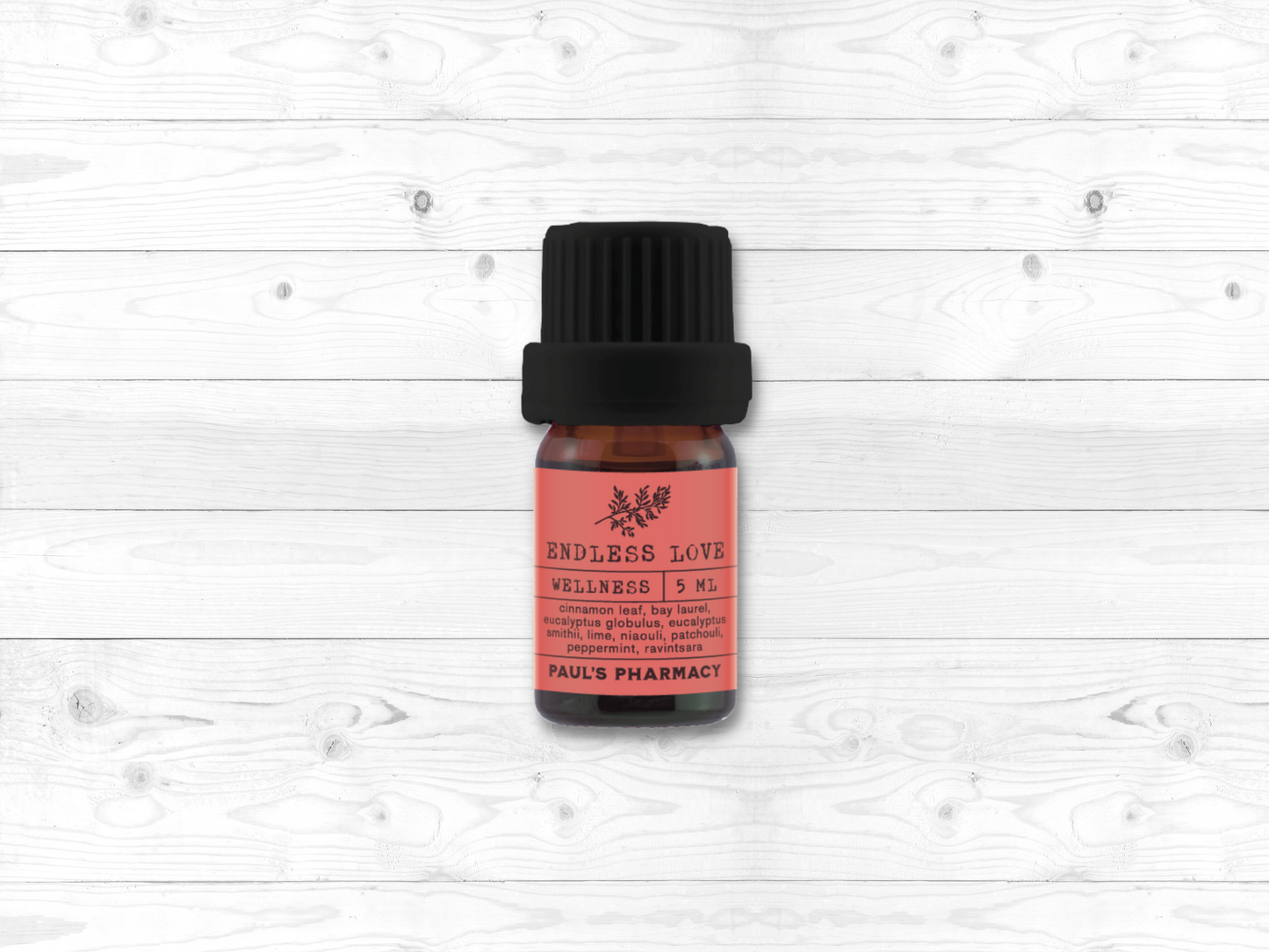 WHO WE ARE
We are committed to educating, enhancing, and encouraging you at every stage of your life by providing some of the most superior solutions in pharmacy and supplemental care. Our pharmacy is centered around empowering you with information and opportunities that give you the control in making smart choices for your health. We will give you our best so that you can feel your best.
Your Health is Our Passion

We are inspired to provide total care inside and out. We are proud to carry countless supplemental solutions that are proactive, preventative, and designed to replenish your body with essential nutrients, vitamins, and minerals.

Our Difference

At Paul's Pharmacy, each person matters. We dedicate ourselves to caring for the total well-being of every patient we serve. We are committed to providing superior solutions, cutting-edge technology, and one-on-one consultations to achieve optimum health results. With our prescriptions, compounding, and DNA testing, we offer unparalleled pharmacy care that ensures a better you at every stage of your life.

High Quality Standards

We take the guesswork out of finding the right nutritional solutions by providing science-backed and evidence-based supplements. We do the work to understand our products so all you can feel confident in your selections.